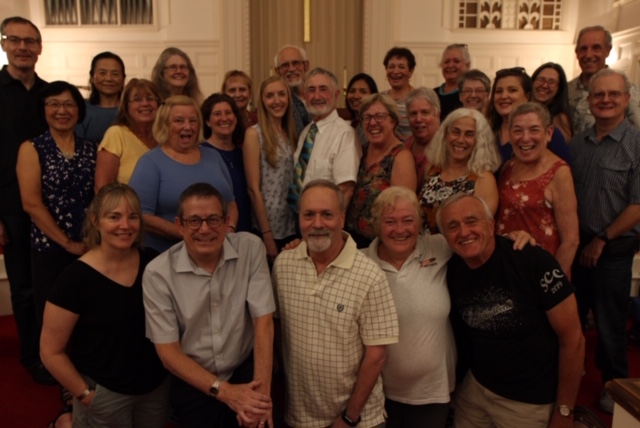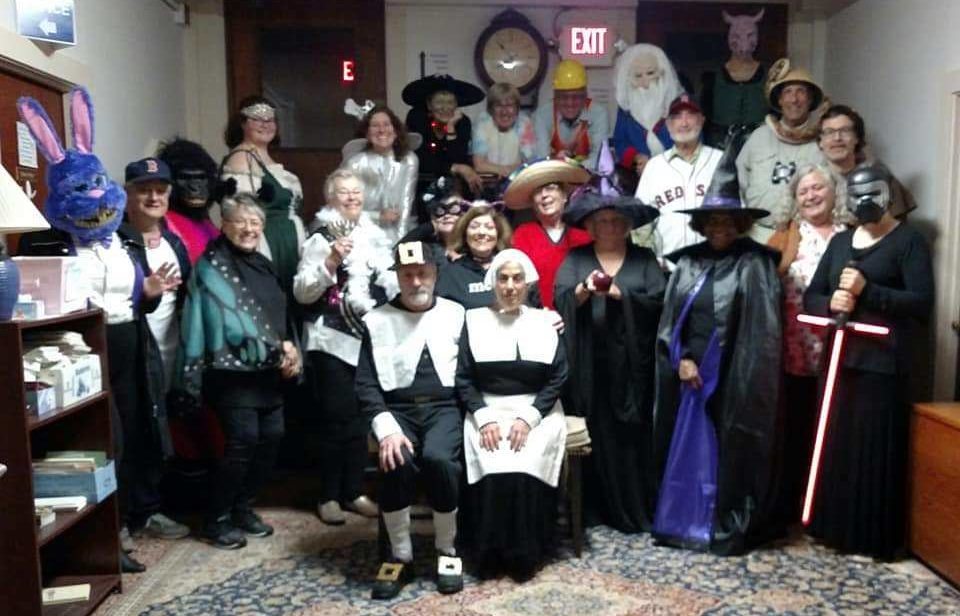 The Sharon Community Chorus is open to anyone with an ear for music and who loves to sing. Members come from many neighboring towns and come from varied musical backgrounds.
If you are interested in joining, our rehearsals are open to prospective members. We encourage you to come, listen, sing, and enjoy an evening with us.
SEPTEMBER 8, 2021 UPDATE: 
1) Everyone who attends rehearsal must be fully vaccinated.
2) Everyone who attends rehearsal must wear a mask. (The Sharon Health department requires masks for all indoor activity)
3) Everyone who attends rehearsal will sit at least 3 feet apart from everyone else. This means only every other pew can be populated.
4) Rehearsal will run for two 45 minute sessions with a 15 minute break in between. (This is in accordance with CDC guidelines issued for choral groups. The 15 minute break allows aerosols to settle and to not remain airborne.)
5) Ed, our accompanist, will mask up whenever he steps away from the piano. The piano will be separated from the chorus. While playing the piano, Ed will be unmasked so he can read the music. Fogged eyeglasses are a chronic problem when wearing masks. This is the only exception and it is given at Ed's request.
We rehearse on Wednesday evenings from 7:15-9:45 PM, September through June (except holidays) at the First Congregational Church of Sharon (Sanctuary), 29 North Main Street, Sharon, MA.  
New members must participate by Oct. 15 to be eligible to sing in our Winter Holiday concerts and by Feb. 15 for our Spring Pops concerts.
For more information, call Susan at 781-784-2586 or email us.